Sometimes one is tempted to believe that the God who created Africans is different from the one who created the whites.
In Genesis, the holy book says "God created man in his image," but the character of the black man makes it difficult for a discerning person to accept this fact. Ghana's first President and Pan Africanist, Osagyefo Dr.
Kwame Nkrumah on the day of independence declared " the black man is capable of managing his own affairs," was this saying true or a populist act?
More: Doumbouya orders the early retirement of 44 Generals with immediate effect: Dombouya means business
It is expected that the education ministry will be headed by someone who is a carrier educationist with a wealth of experience or a technocrat to bring to bear his remarkable leadership in global education to benefit the country and the globe at large.
However, the former education minister under the erstwhile government of Alpha Conde has done what was unexpected of a minister and is due to stand trial for stealing state funds.
More: Doumbouya's transitional team creates 25 ministerial appointments as against 36 of Alpha Conde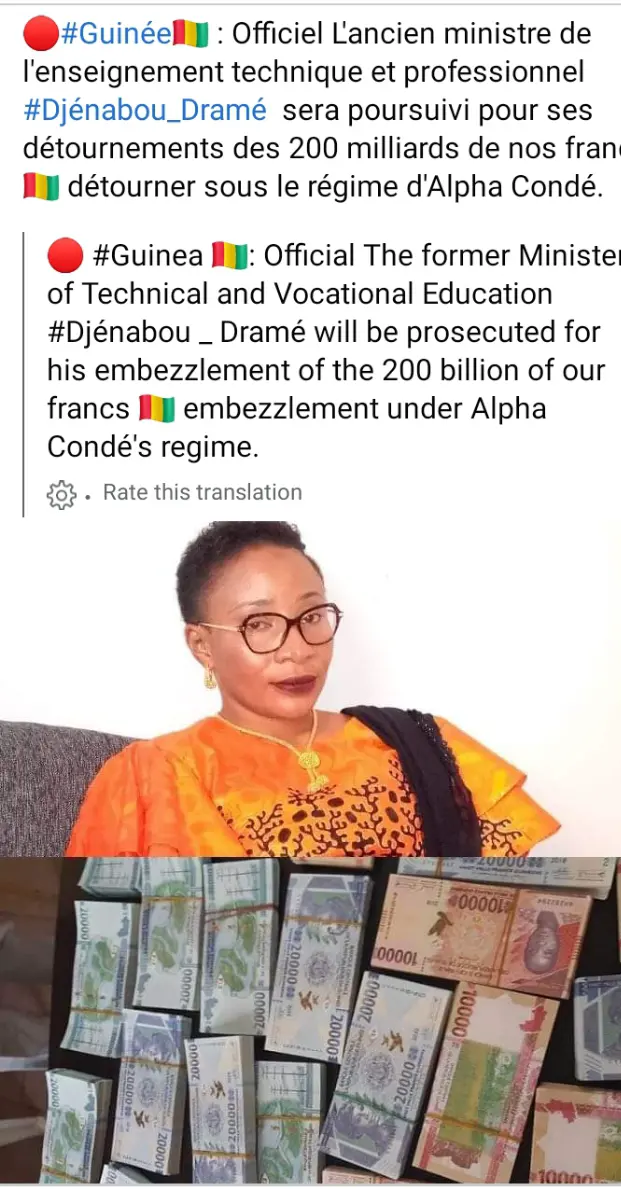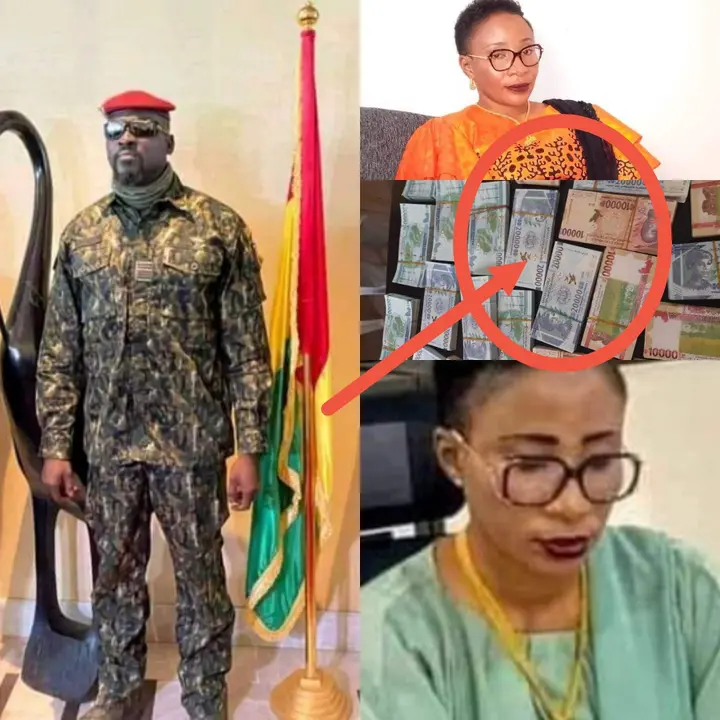 The education ministry established by the government is to be committed to ensuring the reading and writing proficiency of every school child and to put in place the conducive learning environment and the necessary interventions to guarantee this outcome.
More: Guinea coupmakers since independence by these men, Doumbouya's coup is the most celebrated; check to see the other coup leaders
Children are the future of the country, and nothing should hinder them from achieving their dreams.
There are, among them, those with exceptional talents and skills, gifted and talented kids and they need to be guided and mentored appropriately, but if the monies that is supposed to cater for these kids are embezzled, how would they achieve their dream?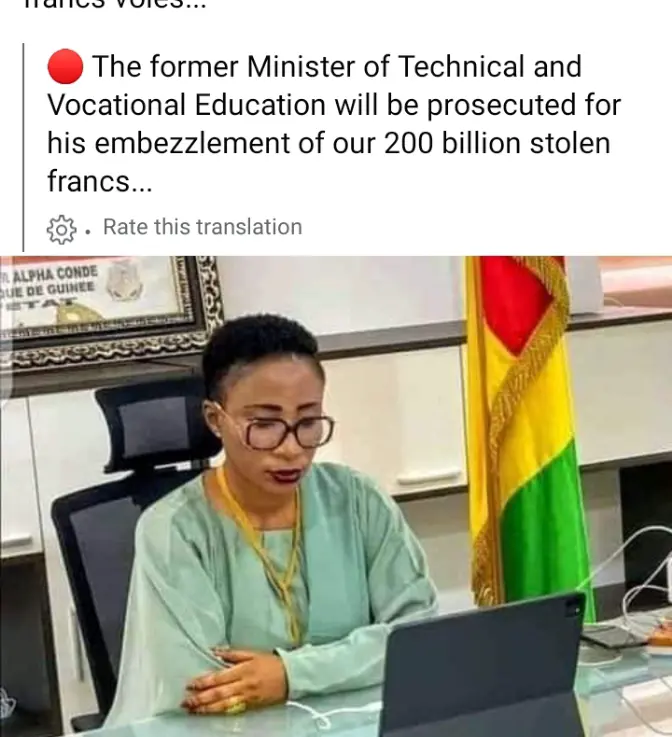 In a report making rounds by credible media houses in Guinea, about 200 billion francs is unaccounted for under the ministry of technical and vocational education which this lady was in charge of.
More: Down to earth; Doumbouya joins comrades in arms to pray today on Jumah muburak in Conakry mosque; the love is deep
Following the Coup which ousted the octogenarian President, the strongman Colonel Mamady Doumbouya promised to bring those found of indulging in corrupt activities to book. The minister will be prosecuted for embezzlement in the coming days.
Source: Cbgist.com
Follow Cbgist.com On: