Another Attempted Coup Reported In Guinea-Bissau: Is The President Safe?
When will Africa know peace without the usual reports of coups resulting in the loss of lives and causing heavy damages to properties? Following the Coup which occurred in Guinea last month, neighboring countries have been gripped with fear of experiencing turmoil. In a spate of over 60 years, there has been over 200 military coups which have occurred on this continent with half of it been successful, according to reports.
Another attempted military coup is reported in Guinea-Bissau. It is unfortunate that Guinea Bissau, one of the poorest country in Africa, suffered another attempted military coup. Why this should happen? There has been many different forms of coups recently over the world and all forms of coup are bad and condemnable.
Military coup is the worst form, thus needs to be condemned strongly by peoples over the world. As published by credible media houses, the coup was thwarted by loyal soldiers of the regime and the perpetrators arrested. The Army Chief of Staff declared on Thursday that a group of rebellious soldiers were preparing to launch an assault on the presidential palace and alter the Constitutional rule in the country.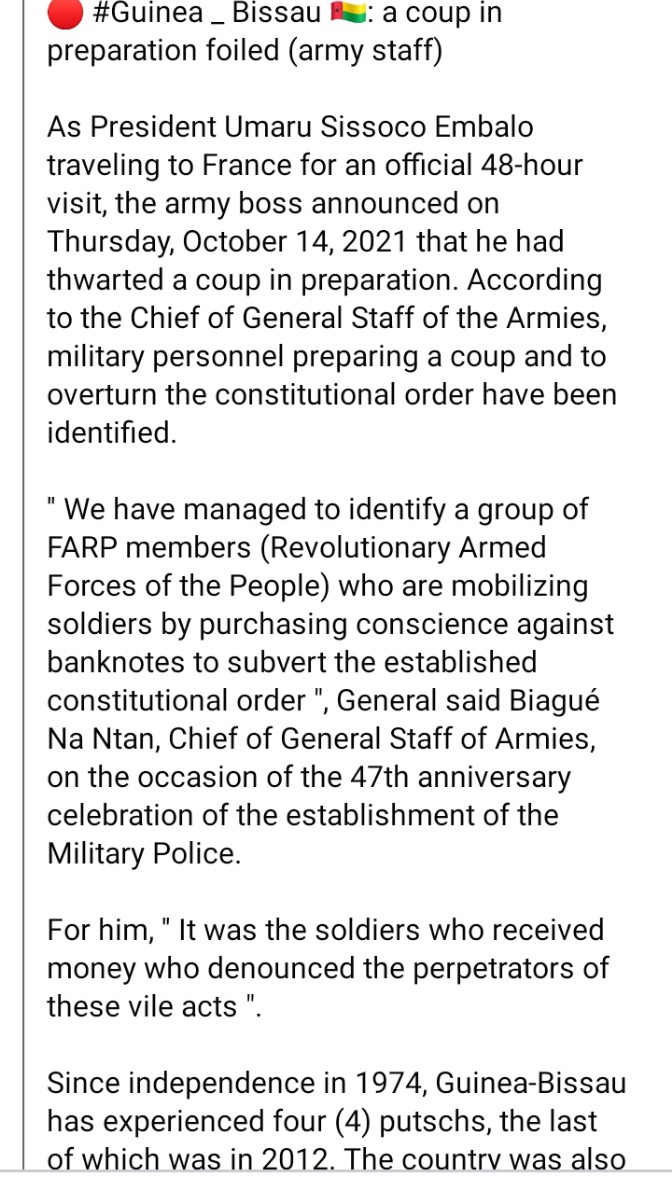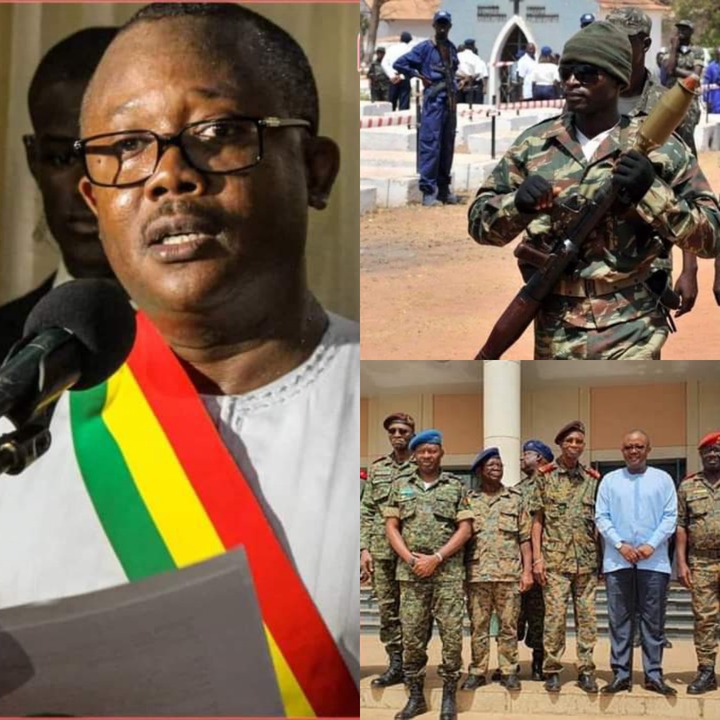 Per the explanation of the Army chief Biague Na Ntan, it was some recalcitrant soldiers who tried to organize the coup but the loyal ones who had pledged to defend their country, denounced the coup. He made the revelation on the same day that the President of the country Umaru Sissoko Embalo had left on a two days official assignment abroad.
It should be understood that military takeovers is not the panacea to remove a democratically elected government but it is through only the ballot box and as such men in uniform should eschew the habit of organizing Coup. No matter how a bad government is, it's must be allowed to finish it's legally mandated term of office.