Former US President George Washington once said "Discipline is the soul of an army" and one of the purposes of military training is to transform from civilian mentality/attitude to military. Discipline is a quality most people wants to acquire and it's an easy-to-say attitude that must be possessed by a person, however this attitude is hard to put into practice. It must be imposed even before, during and after training.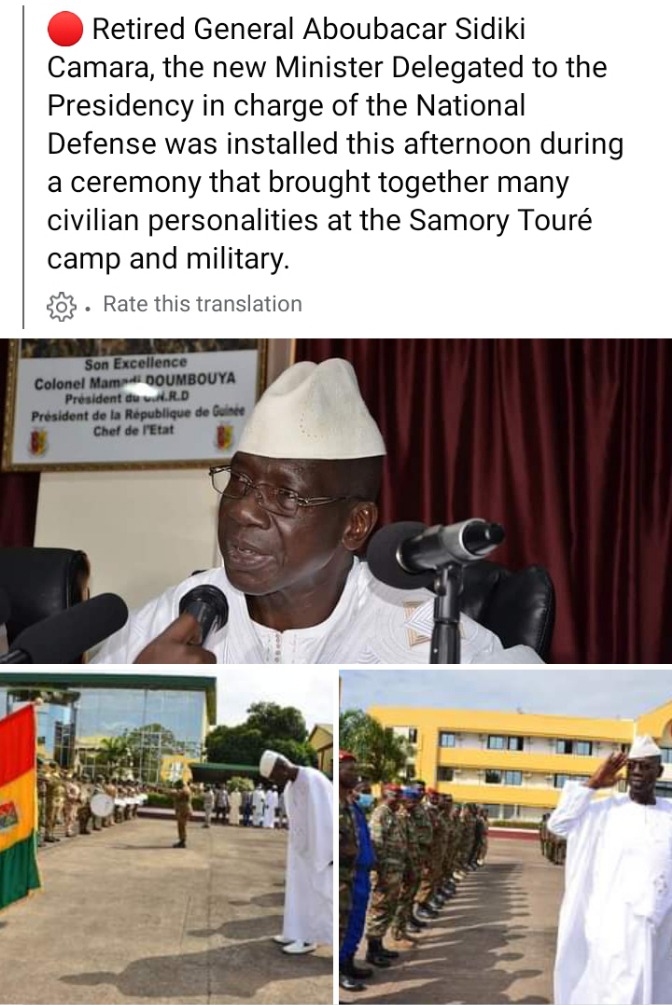 This quality requires prayer before and after every drill is strictly observed and trainees will be given 10 counts or 30 seconds to perform a task and at the count of ten, no more extra movement, finished or unfinished. Anybody who failed to complete the task is obliged to perform another exercise. Colonel Doumbouya as discipline as he is has chosen an army commissioned officer to head the defense department.
This senior officer is on retirement but as the saying goes "once a soldier is always a soldier" hence his appointment to head the armed forces department. As a technocrat in military affairs with a lot of experience, General Aboubacar Sidiki Camara is the right man for the job and capable of ensuring that the objectives of the armed forces, is achieved.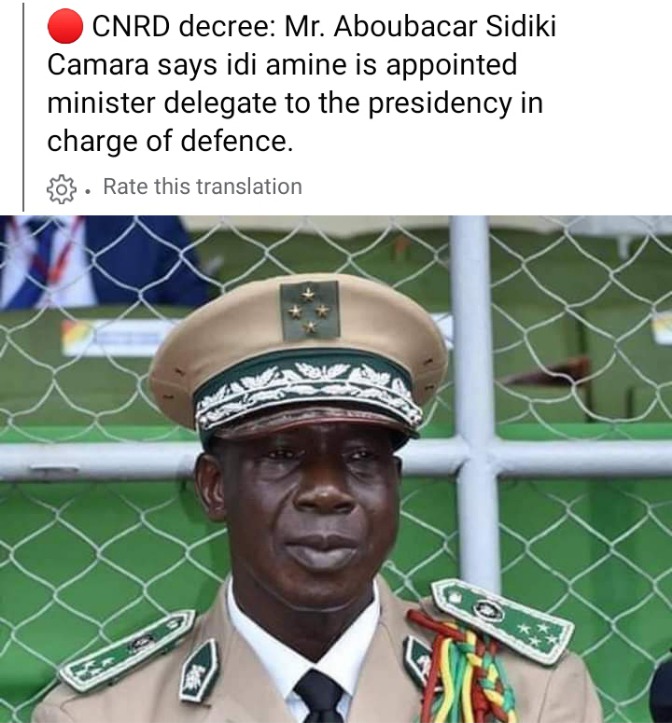 Doumbouya seems to be a man of a different personality, he has qualities which are so admirable and understands what respects for senior officers mean. He is disciplined and as seen in this swearing in ceremony of a superior officer, although retired stood at attention to accord him the honor of the army.
The coup leader is still in the process of forming the government by appointing some ministers to key positions of the country and has vowed to handover immediately everything is in order. Skeptics are suspicious of the junta's mission and are monitoring events keenly. As to whether they will be proven right or wrong, it's only time which will tell.