The military Leadership goal is for a successful accomplishment of the mission. Excellence in leadership does not mean perfection but an excellent leader knows the primary and most important challenge as an officer, is to have the motivation and the will to accomplish a task. By learning about your Soldiers, it gives you first hand information on how to influence them to accomplish those larger aims and a soldier's enthusiasm is essential in teamwork.
A leader's role in motivation is to understand the needs and desires of others, to align and elevate individual desires into team goals, and with your capabilities, you will soon be able to lead the team to the mission. In military leadership, When officers under your command succeeds, praise them. When they fail, give them credit for trying. The example you set is as important as what you say and how well you manage the work.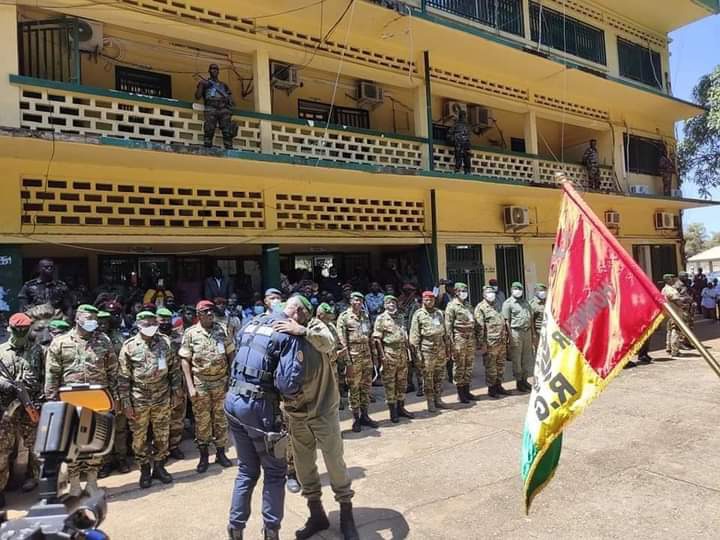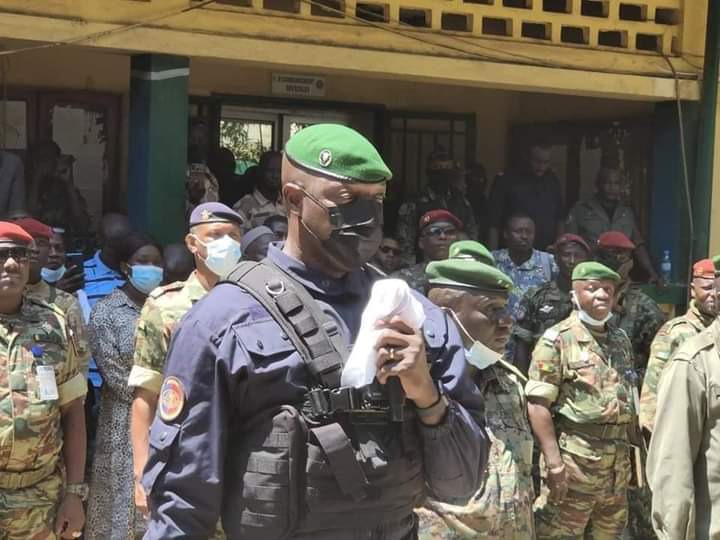 In this month of October 2021, many initiatives have been undertaken by the junta leader, Colonel Mamady Doumbouya and the new directive given is for the country's 44 military Generals to proceed on early retirement. This means military officers mostly General Officers Commanding various departments will have to hand over to others who are deemed equally competent and possesses the qualities to continue.
On Wednesday the 13th day of October 2021, the handing over ceremony took place in the presence of both commissioned and non-commissioned officers at the National Gendermarie High command at Kaloum when Colonel Bala Samoura, a close comrade of Doumbouya and head of military intelligence took charge of the high command. He took over from General Ibrahima Balde.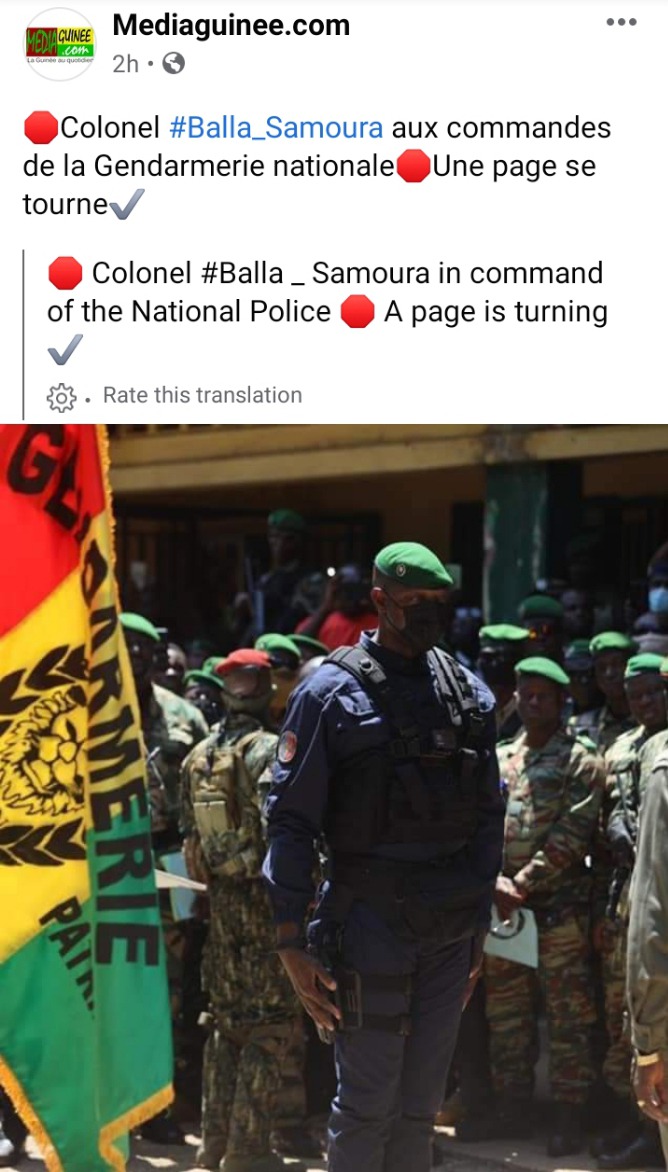 In his appreciation speech, he expressed his profound gratitude to God and his family for supporting him and he also pledged to uphold the dignity of the command, assured his subordinate of genuine leadership and unity of among his ranks.