Renowned former fetish priestess Nana Agradaa has made some surprising revelation on star fm this evening.
In a live studio discussion with the host, Nana Aba Anamoah the newly convert to Christianity narrated how she become a fetish priestess and how God transformed her to shun practicing idol worshipping and seek the salvation of Jesus Christ.
The host in her introduction described her guest as a self acclaimed evangelist with many controversies surrounding her.
She also revealed that this is the first time meeting her and described her as beautiful. She explained the term "aboozigi" as a term used by her in referring to things which are surprising.
Nana Aba revealed to her why people were not happy when she advertised their scheduled interview poster. In a quick rebuttal, Agradaa asserted that if they are not happy they should have given her the reason as to why they didn't like to see her on the show but she thinks its just borne out of hatred for her.
The self acclaimed evangelist answered the host when she alleged that Agradaa had gone to Dubai to rest. She posited " I travelled to rest but i will not disclose the location.
It's not easy to see me face to face and I don't come out regularly. Because of God's blessings anything we do or say becomes news and it goes viral."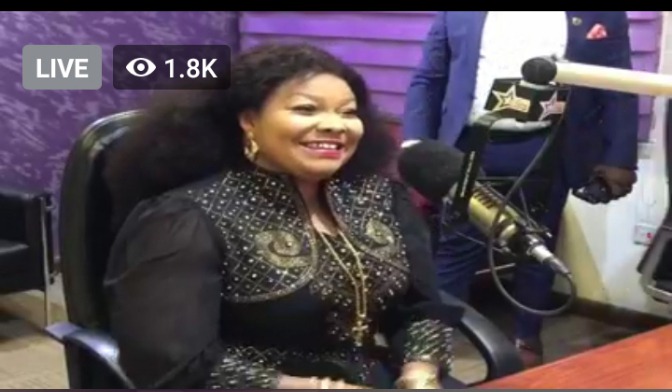 In the final moments of the conversation, she opined "Agradaa is not my name but the name of the idols and anybody who goes contrary to the instructions of the gods will not see their money doubled. I have not defrauded anyone , if you think you have evidence bring it out."
You can watch the full video below