The Ethiopian army has started coordinated strikes against forces from northern Tigray on all fronts.
They said the government was attempting to "reinvade" the territory with artillery, tanks, planes, and drones. Tigray troops, according to a senior rebel source, are maintaining their ground.
The Ethiopian government has not verified any combat, and independent verification is impossible due to a communications blockade.
Getachew Reda, a prominent member of the Tigray People's Liberation Front (TPLF), claimed the government's attack, which began last week, is now "in full throttle."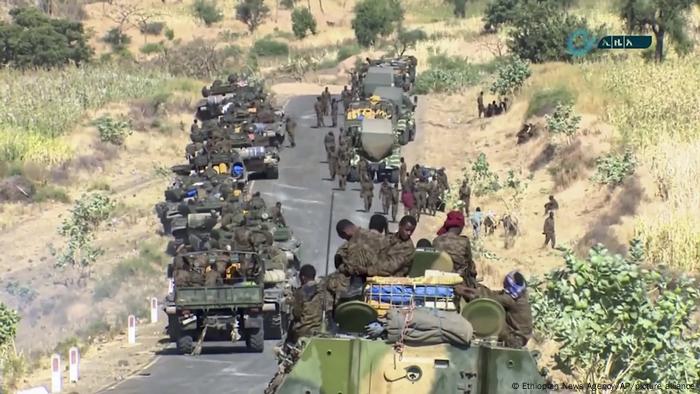 The 11-month battle has resulted in a humanitarian catastrophe, with the UN warning that 400,000 people in Tigray were living in famine-like circumstances in July. Two million people have been displaced from their homes.
After TPLF troops seized a military base in November 2020, the Ethiopian army took control of much of Tigray.
Source; BBC Africa
Read also: Kanye West to open new school called "Donda Academy".
Follow Cbgist.com On:
Related Articles: