We will make sacrifices for Alpha Conde release – General El Sisi warn Doumbouya to free Alpha Conde
Seeing a soldier in uniform makes some feel proud because the uniform reminds them of the fighting men and the uniform tells them that younger and fitter men have taken over the task of protecting their country. Soldiers live unusual lives compared to civilians, with much greater risks, fewer free choices and tighter discipline. Some of them witnessed horrific things and did things most of us will never have to.
However, they all understand that they served to defend their country, its civilian population and that they were ultimately under civilian political control.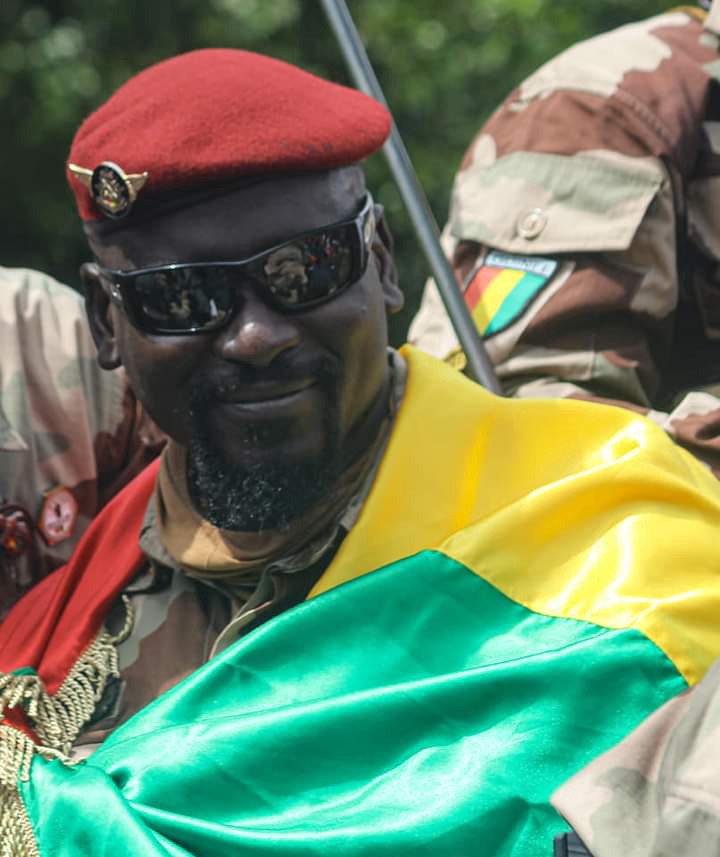 Some civilians have now become very unruly and ungrateful to such an extent that they can issue threat to military officers and try to dictate to them. A gentleman by name General El Sisi who is a strong supporter of Alpha Conde has issued a strong warning to Doumbouya.
The guy who is believed to be based outside of Guinea and a key member of the Forum for the Liberation of Alpha Conde, is seriously advocating for the deposed president's release. He being a civilian has the temerity to issue a strong warning to the junta leader, a soldier and indicated that "we are going to make sacrifices for his(Alpha Conde) release".
Initially, there was the call for his supporters who endorsed his third term mandate including some close partners to be freed. Now, it is the main man himself who is being asked to be freed.
Civilians know that when soldiers served, they could sleep their nights in peace. Now when their little siblings, sons and daughters are called to duty, their sacrifice means the masses are shielded from any external assault.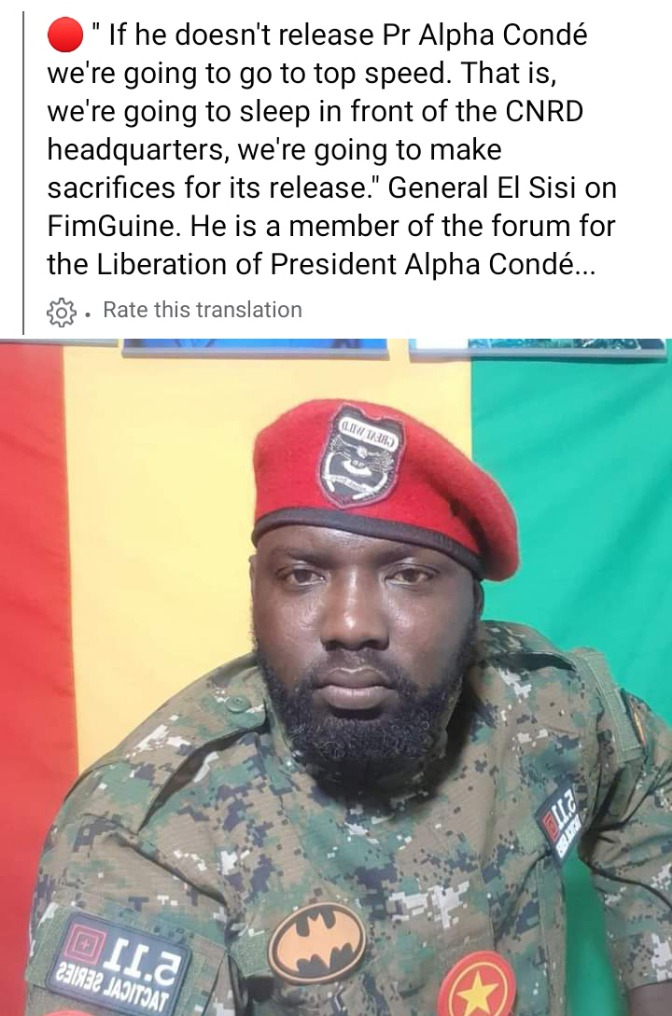 Dombouya is a son of the land who deems it fit to put the country on the right track by staging the coup and holding the deposed President as a captive, why then should he be warned.?
Events are being monitored closely, as to whether the junta leaders will heed to his call or object it, will be determined in the course of time.