Young beautiful mother who gave to triplets in a hospital has no money to cater for them; seeks money or remains in hospital
Loneliness, pervasive sadness, isolation and monotony are all states of mind that lead to more of the same or perhaps a worsening state. Upon a sober reflection, many see a great wisdom in helping and they also worry about those who have no where to lay their heads. Extending a helping hand to someone who will be vulnerable during troubling times is what is required of us as believers to make somebody feel loved, safe and to feel special.
The will and motivation to help comes from the need and desire to leave a situation better than how it's found. For in the darkest hours, there should be many rays of sunshine shining into the world that even when people think their alone, all the love extended will let them know that there weren't. In Conkary, the capital city of Guinea, this beautiful lady delivered triplets but is left in a state of helplessness.
Hawa Soumah, who resides in the district of Matoto earlier gave birth to triplets in a private clinic. Fortunately, his three beautiful children are all girls and energetic but she herself has been in a painful state due to her inability to afford her hospital bills. She is financially unstable to cater for herself not to talk of three children in addition.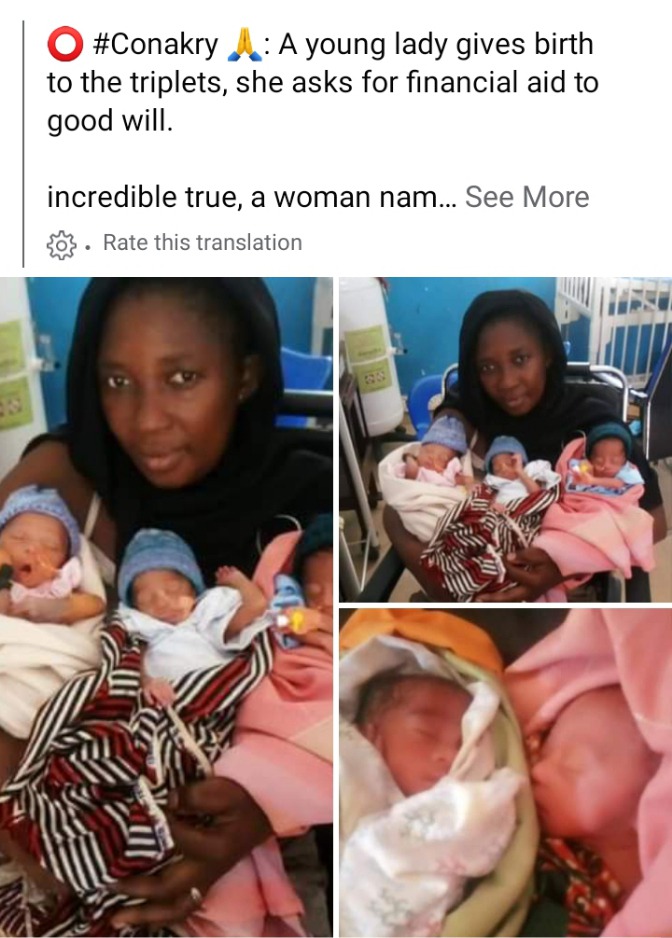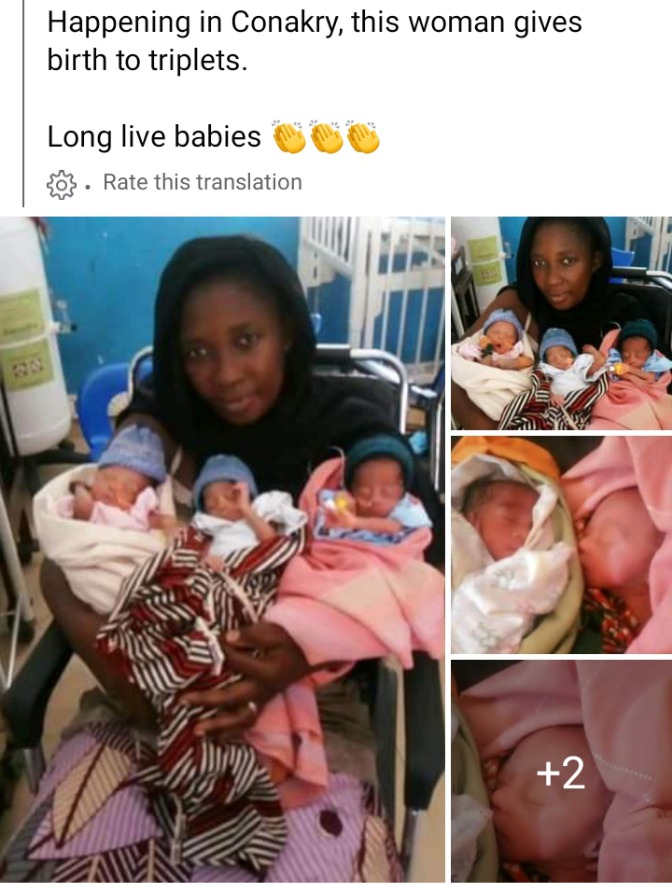 Currently, mother Hawa is pleading with philanthropist to come to her aid as she is stuck at the hospital and doesn't have the means to sustain herself. An appeal has been made through media houses. Could each of us extend a helping hand to the least suspecting today and everyday? Let your love shine!