It's unfortunate he has to go through this, may God see him through and deliver him from the hands of the devil who wants to devour him.
Nii Odartey Lamptey's ex-wife insulted him that he's impotent after getting to know that the three children he fathered in a 20-year-old marriage belong to other men. His current wife has proven that he is not impotent.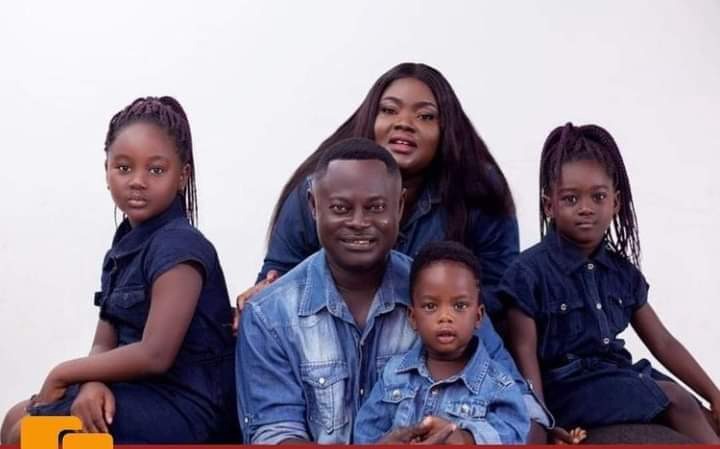 Odartey Lamptey is starting it all over again after fathering someone's children for twenty years. It means that those children enjoyed the best part of his Dollar days.
So whiles he was away in the cold working, someone was doing the 'production' for him then he was paying the bills.
Fellow young men, be careful of the slayqueen you're dying to marry. Most of them want things the entire riches of your family both alive, dead and unborn cannot afford Masarati, Rolls Royce, Range Rover ,Rolex watch, Gucci bag, Louis Vuitton shoe etc
You know very well you're struggling to maintain her. Flee or start preparing your grave, suicide will soon transport you there.
A video showing the pair at their home has emerge of which they were happily playing with their child which eventually became known after 20 years that it is not Ordartey's child.
You can watch the video below