To be in any of the security agencies; Police Service, Immigration Service, Fire Service, Prisons, Customs and Military is a privileged to serve your country diligently and respond swiftly to the call of duty.
However, these personnel who have sworn to protect the citizenry by saving lives and properties rather become their enemies by indulge in all manner of brutalities and intimidation.
More: Doumbouya appoints his comrade who fought with him and prayed together in a mosque as military IGP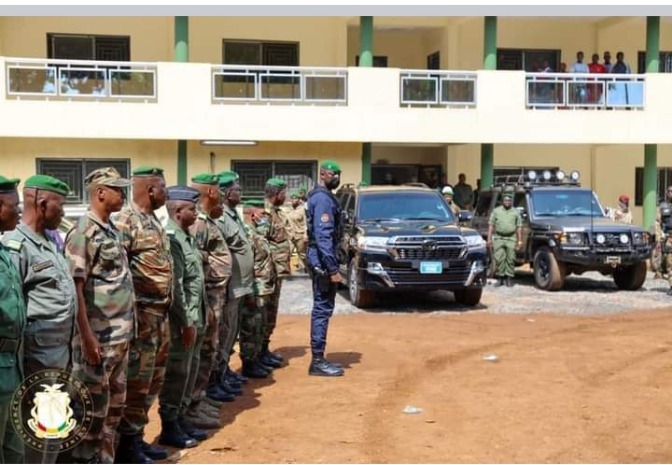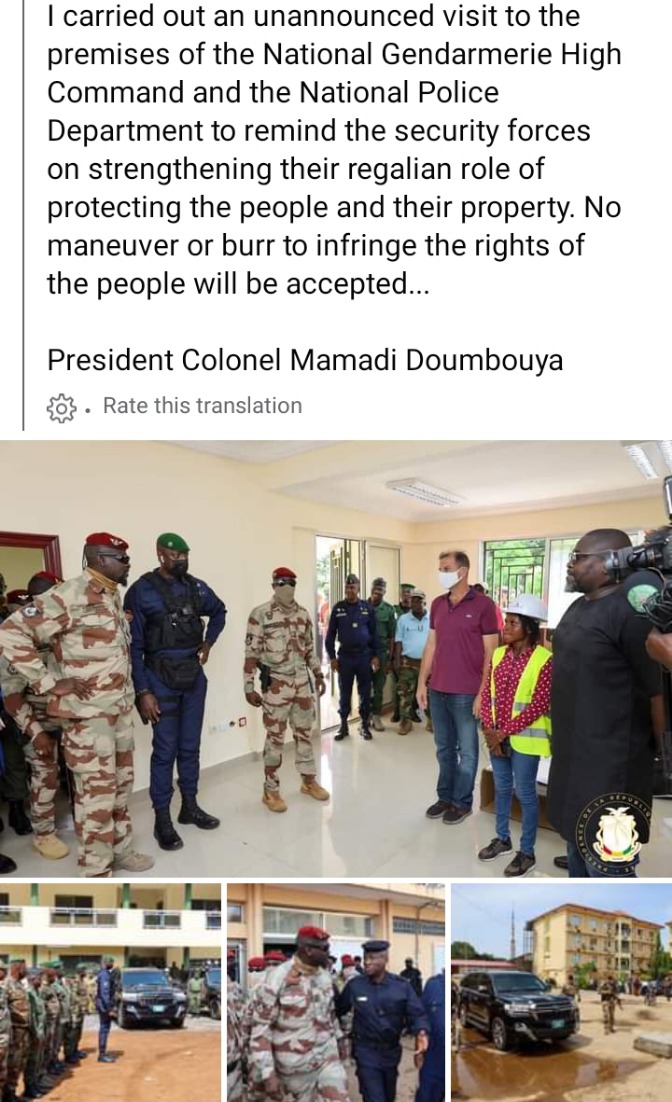 The security agents are servants hence duty bound to protect them. Usually commanders or crime officers have intelligence on officers who are suspected to be involved in criminal activities and some commanders will go very hard on such officers.
Colonel Doumbouya being the Commander in chief of the armed forces has issued a stern warning to the Guinean Police and Army to desist from any act of intimidation or crime because it will not be tolerated.
In an unannounced visit at the Army and the Police Headquarters, he stressed on the need for the security agencies to perform their responsibilities in defending the civilian population and their properties.
Any attempt to infringe on their rights will not be accepted. No force or Power can suppress the civil will of the people because the citizens have their sacred rights to enjoy their God's given and legally guaranteed freedoms.
Commanders usually monitor such unruly officers strictly and have high tendencies of instituting disciplinary actions against such officers although mostly these officers are very unsuspecting and unassuming but still commanders abhor them for all the reasons best known to them.
Source: cbgist.com